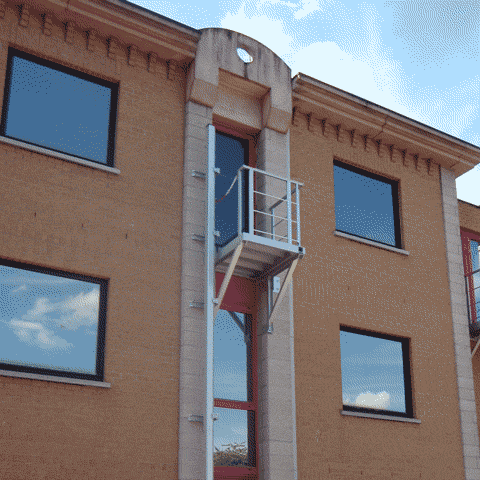 Mini-JOMY Ladder
check Mainly for access purposes.
check Opens in seconds.
check Discreet solution.
check Burglar resistant.
The compact retractable ladder
Engineered to our highest standards by our own design bureau first in the 70s, the lightweight 100% anodized aluminium Mini-JOMY Ladder can widthstand a total charge of up to 2,500 Kg (35 average weight adults)! Compact but robust!
It may lack the reassuring guardrail, height possibilities and multiple independent opening handles of its big brother the JOMY Ladder, but it is still well suited for fire evacuation of small homes and offices consisting of no more than 2 storeys.
Its solid construction, simplicity and weatherproof box-section design make it very popular for accessing heights in industrial environments where space-saving is often mandatory.
The Mini-JOMY Ladder can be protected against unauthorized use simply by placing a lock on the bottom opening latch.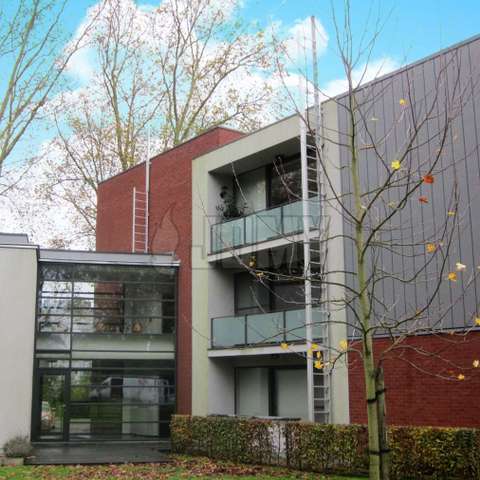 Main features

Recommended use
Mostly access.
Evacuation from 2 storey building (one opening latch).
Maximum height
Up to 15 m or 50 ft.
Opening mechanism
1 or maximum 2 simple opening latches.
Permitted charges
Rungs: 770 lb or 350 Kg.
Ladder total: 5500 lb or 2,500 Kg.
Attachments
Standard, one attachment every 3'3" ft or 1 m.
Guardrail
No guardrail.
Fixed lifeline for fall protection
Optional.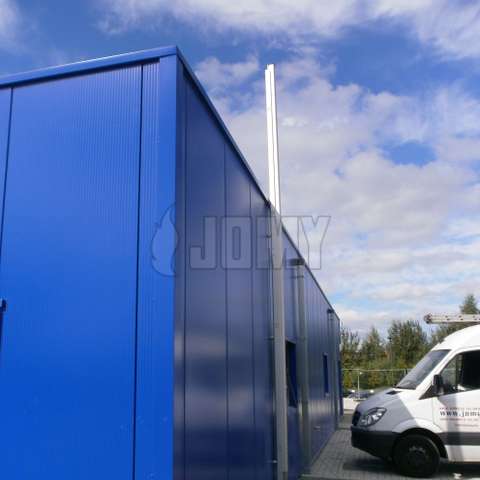 Based on popular needs and to help you choose the one that fits you the most, we have gathered hereunder the most common configurations of the Mini-JOMY Ladder .
Please use the following product references to best communicate the type of ladder you need and thus make the order process as efficent as it can be:
1. Common heights
Reference
MJ03
MJ13
For 3 storeys,
please choose the
JOMY Ladder
Closed height (mm)
5180
8180
Open height (mm)
4670
7670
Highest rung (mm)
4520
7520
info Please note that these measurements can be made specific to your own requirements by our engineering department.
2. Distance from the wall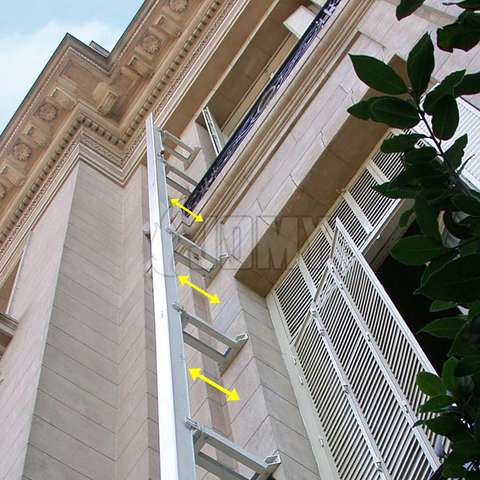 Our different mounting brackets allow for the ladder to be securely installed even if facade decorations, exterior window sills or technical wires and tubes are in the way.
| | | | | | |
| --- | --- | --- | --- | --- | --- |
| Reference | JMB00 | JMB25 | JMB50 | JMB80 | JMB100 |
| Distance (mm) | 0 | 25 | 50 | 80 | 100 |
| | |
| --- | --- |
| Reference | Distance (mm) |
| JMB00 | 0 |
| JMB25 | 25 |
| JMB50 | 50 |
| JMB80 | 80 |
| JMB100 | 100 |
3. Options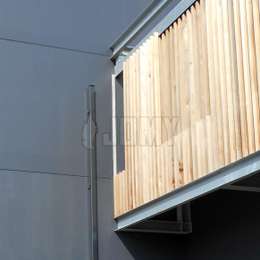 RAL color (polyester powder coating)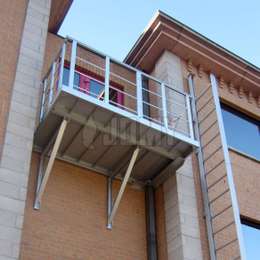 Access balcony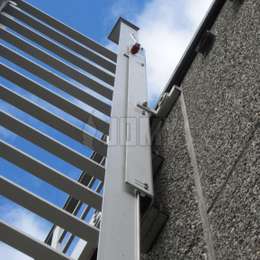 Reinforcement profile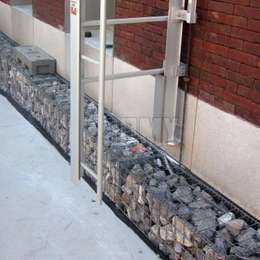 Protection against over-opening in the absence of a solid floor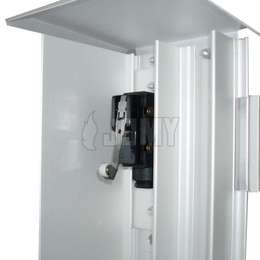 Opening detector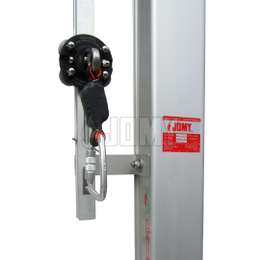 Lifeline rail
person_pin
Study of your needs and measurements on project location.
local_shipping
Direct shipping from our factory in Wihogne, Belgium.
build
Installation by our own technicians, under the supervision of JOMY engineers.