Access systems for train locomotives, carriages, cabins and freight cars
Train roofs are filled with technical equipment that requires to be maintained and replaced on a regular basis. In every workshop, it is mandatory to provide workers with a safe mean of access to train roofs.
For the Belgian railways (SNCB), JOMY engineered and manufactured several access systems, ensuring that maintenance and inspection of train rooftops can been accomplished without risking a fall. The JOMY systems are fully integrated with mechanical and electronic interlocks in addition to automatically operated walkway floors. It is now nearly impossible to abuse the system to create a dangerous situation.
In these kinds of projects, the strength of JOMY's first class engineers is evident.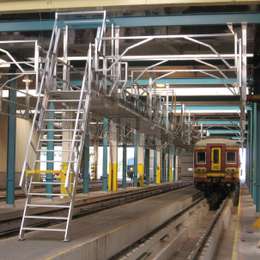 Walkway platform and counterbalanced shipladder.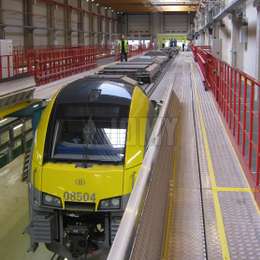 Mobile, electrically articulated access platforms with collective fall-protection.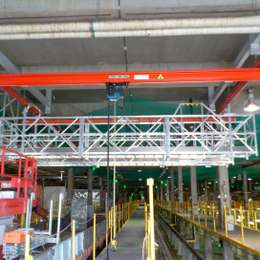 Hanging traveling bridge platform.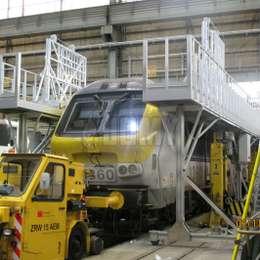 Mobile platforms and stairs on rails with fall protection systems.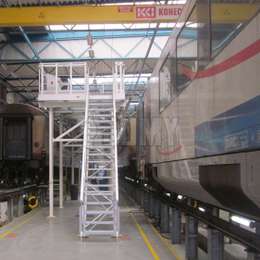 Self-supporting platform with access stairs.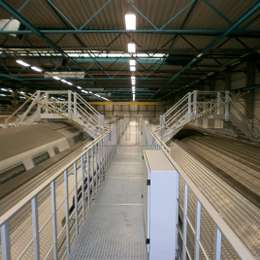 Traveling crossover stairs and access platform with guardrails.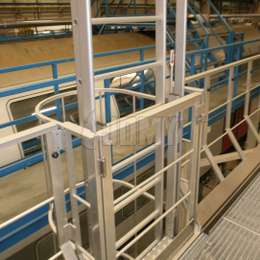 Counterbalanced, drop-down access cage ladder and gate.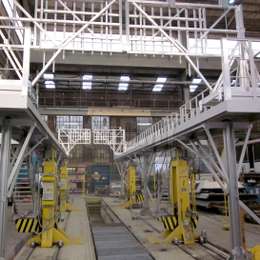 Roof maintenance platforms with drop-down gates.