Our retractable ship ladders can be used to access industrial mezzanines, walkway platforms, work platforms, storage spaces, attics, etc.


Placement on a mezzanine platform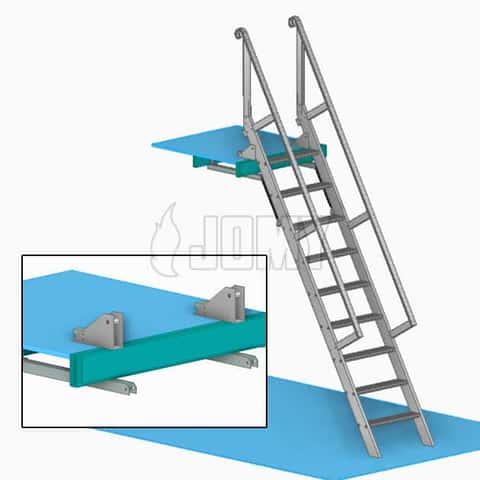 A custom fixing system is used to secure the ship ladder to the frame of the mezzanine and its main beams. This allows for the loads to be transferred to the support structure and not the floor itself.
Placement against a wall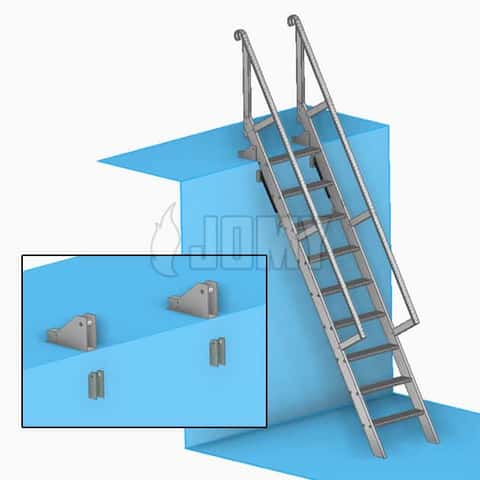 4 fixing brackets are securely attached to the wall and floor with chemical anchors in the case of a concrete structure, or with other appropriate means if the wall has a wood frame for example.